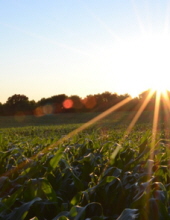 Obituary for Michael L. Holden
PEORIA - Michael L. Holden (Mike), 67, passed away in Peoria on June 30, 2018. Born and raised in Peoria, he was the son of Dr. Lawrence and Miriam (Rotman) Holden.

Mike was a 1969 graduate of Peoria High School where he was a standout player on the tennis team that set a national record by winning 116 straight dual meet matches between May 1967 and April 1971. He attended St Johns River Community College of Palatka, Florida and DePaul University on tennis scholarship and remained a passionate tennis fan throughout his life.

After college, Mike lived in Huntington Beach, California and Waukegan, Illinois where he worked for many years as a truck driver and outdoor salesman before returning to Peoria. Despite confronting serious health issues, Mike remained an enthusiastic conversationalist who loved to discuss politics, religion, ethics and sports. A people person, Mike greatly valued his many friends and appreciated their support. Mike's family would like to especially thank Anthony and Barbara Randall and the community they created for their tireless and loving support of Mike in these last years.

Mike was predeceased by his parents and is survived by his brothers and sisters, David (Carol) Holden, Judith (Donald) Richards, Eric Holden (Lisa Tompkins) and Rhea Holden (Richard Byrd) as well as many nieces and nephews. Services will be private.