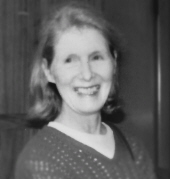 Obituary for Phyllis (Hartman) Taylor
PEORIA--Phyllis (Hartman) Taylor passed away on July 10, 2019, at the age of 88, from a recurrence of lymphoma. She died peacefully, surrounded by family.

Born December 1,1930 to Charles and Lois Hartman, she grew up in Kansas. Phyllis graduated from Bob Jones University in South Carolina with aBachelors of Arts. She later went on to earn a teaching certificate from Bradley University in Illinois.

Phyllis married Rev. Tom Taylor in 1955, after meeting him at college. They made their home in Peoria, Illinois, where they had two sons who were the joy of her life.

Phyllis taught at Longfellow Elementary School in Peoria for 35 years. A genuinely caring teacher, Phyllis was well known for positively and lovingly impacting the lives of hundreds of students from all walks of life.

After 44 years of marriage, Tom preceded her in death in 1999. In 2002, Phyllis moved to Apple Valley, California, where she enjoyed 13 years of warm sunshine, family, and new friends.

In 2015, she moved to Shoreview, Minnesota, to be near family. Phyllis is survived by two sons: Tim, of North Oaks, Minnesota; and Tom, of Jeffersonville, Indiana. She has four grandchildren: Abigail, Isabel, Aaron, and Ryan. She is also survived by her
brother, Thomas Hartman, of Jefferson City, Missouri.

Phyllis will be dearly missed by those who knew her. She was a deeply committed Christian who studied the Bible and truly loved being part of a church community wherever she was.
She was a kind and generous soul who approached life with grace, laughter, genuine care, and a sense of purpose. It was a pleasure to be in her gentle presence.

A graveside service will be held at Parkview Cemetery on Friday, July 19, at 11:00 AM. Contact Wilton Mortuary at 309-688-2454 for details.

In lieu of flowers, memorials may be sent to the First Presbyterian Church of White Bear Lake, 4821 Bloom Avenue, White Bear Lake, MN 55110.
Cemetery Details
Location
Parkview Cemetery
2001 N. University
Peoria, IL 61604
Memorial Contribution
First Presbyterian Church of White Bear Lake
4821 Bloom Avenue
White Bear Lake, MN 55110