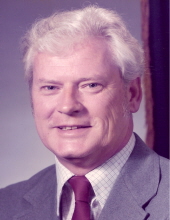 Obituary for Edwin B. Stear
PEORIA--Edwin B. Stear, 84, of Santa Barbara, CA, formerly of Peoria, died at 6:10 am,
Thursday, Sept. 21 2017 at Vista Del Monte, Santa Barbara, CA. He was born on Dec. 8th 1932,
in Peoria to Edwin and Juanita (Hoffman) Stear.

He was preceded in death by his parents, brother James, and sister Mary.

Surviving are his wife of 35 years, JoAnn ( Weston ), brother Richard, and two children, son
Brian, and daughter Linnea ( Hernandez). He is also survived by his four grandchildren Mary
Anne, Amanda, Andrea, Gisella, and 4 great-grandchildren.

A believer in the power of education, he started his in a one-room schoolhouse. Edwin graduated from Manual Training High School with honors. He obtained his BSME from Bradley, 1954, MSME from USC, 1956, and Ph.D. in Electrical Engineering at UCLA, 1961.
His stellar career as an engineer, brilliant scientist, and revered university professor led him to
many amazing jobs and awards. Just a few to note are: Professor of Electrical Engineering and
Computer Science, UCSB 1969-1979, Department Chair 1975-1979, Chief Scientist, US Air
Force 1979-1982, Associate Dean for Research and Professor of Electrical and Computer
Engineering at the University of Washington 1983-1990 and the Founding Executive Director of
the Washington Technology Center, 1983-1990, Corporate Vice President for Technology
Assessment, the Boeing Company, 1990 -1999. He was awarded fellowship IEEE, AIM, and
AAAS and Exceptional Civilian Service Medals from US Air Force, 1982, 1992.

Edwin was awarded the Distinguished Alumnus Award, Bradley University, in 1980.

When he wasn't working, he enjoyed a good mystery, albeit a book or movie. He was also a
wine enthusiast, a dedicated wood craftsman, an artist, and a home chef.

Visitation will be from 5 to 7 p.m. Friday, September 29, 2017 and from 10 to 11 a.m. Saturday,
at The Wilton Mortuary in Peoria. Burial will be in Christ Church Cemetery in rural Hanna City.

In lieu of flowers, the family asks that memorial contributions be made to the Edwin J. and J.
Blanche Stear Family Endowed Scholarship, at-Bradley University.

Online condolences may be sent to the family at www.thewiltonmortuary.com.
Previous Events
Visitation
The Wilton Mortuary
2101 N. Knoxville Ave.
Peoria, IL 61603
Visitation
The Wilton Mortuary
2101 N. Knoxville Ave.
Peoria, IL 61603